Adventure Time – Get Bank Holiday Ready!
Nothing beats a bank holiday for catching up on some R n R, and the June bank holiday has the extra buzz of being the unofficial start of the summer season.  To recharge the batteries there is nothing better than getting out in nature and enjoying invigorating walks, picnics under the trees, topped off with some adventure activities to really get you out of your routine.
Castlecomer Discovery Park is open all bank holiday weekend Saturday to Monday from 11.00 am.  So, if you want to get the kids off the screens why not try a little cloud walking? We have activities for all age groups.
For our little visitors, those under 7, there's a playground, an elf and fairy village, giant bouncing net and a Junior Woodland Adventure Course where children navigate a and series of low-risk challenges, balancing and steering their way through the obstacles.  Our elf & fairy village is a great place to let children explore while Mum & Dad can get some delicious coffee from the Canopy Café.
For our over 7's there is the Tree Top Walk, a high ropes course high in the sycamore trees where you navigate games to reach your destination. Finish off with the climbing wall located by the tree top walk, perfect for the little climbers in your life.  Perhaps they would like to try their hand at archery, this activity is suitable for over 8 years old and is nestled in the heart of our woodlands. We have children sized bows and our instructors are on hand to assist and provide the basic skills to help you hit the bullseye.
For our over 12's there is the stunning Octagon High Ropes course.  Set on an octagonal frame over two levels, this presents a series of challenges in the form of nets, ropes, wooden bridges etc. The Octagon is more challenging than the existing Tree-Top Adventure Walk Course.  Finish off with a trip down Ireland's longest zipwire, . it is 300 metres long and 35 metres over the ground at its highest point. Visitors zip over our stunning woodland, two lakes and 17th-century hand-restored bridge.
Our newest activity is Mountain Biking, if you ever wanted to try this burgeoning sport then we have the instructors, the beginners course, the bikes and equipment to help you on your way.  The min height required is 1.3 m.
We are also delighted that this season we have brand new boats for our lake, this is an activity that the whole family can enjoy Take a leisurely trip around our lake in one of our new pedal boats, take in the scenery and relax.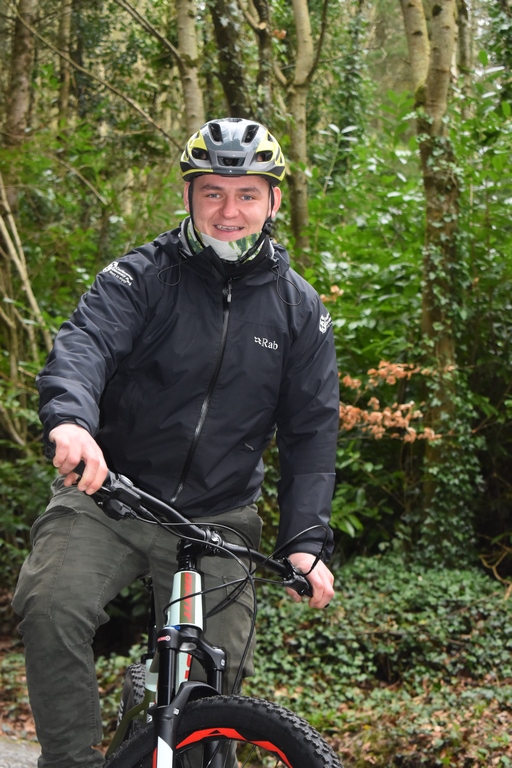 Another new activity that we have is Axe Throwing, a fun activity suitable for visitors over 12 years old.  It might sound a little dangerous but in a controlled environment and with our trained staff to guide you, you will have no problem with AXE throwing!
No bank holiday would be complete without a little bit of a treat, forget about cooking and get your lunch from the new Redwood Café located in the visitor centre at the park.  The café has a range of daily hot specials and light lunches as well as the best coffee in town!
Book now on www.discoverypark.ie