We welcome you to come and enjoy the beautiful surrounds of Castlecomer Discovery Park during this Covid 19 crisis.  We have a number of nationally approved walking trails available for you to choose from, have a look here at our map.  We are currently preparing to reopen a limited number of activities from June 29th, so please keep your eye on our social media for updates.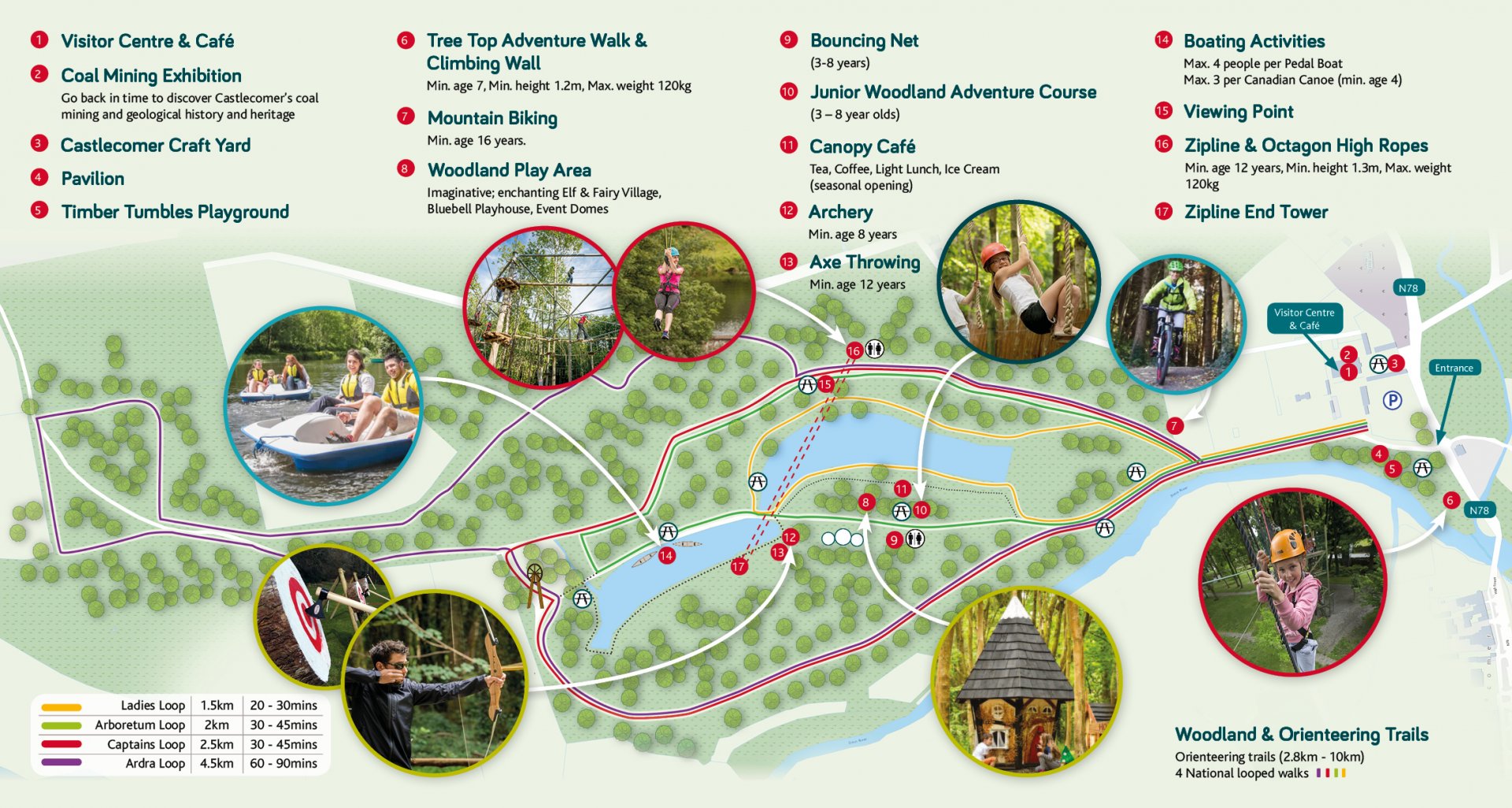 We would ask you to be mindful of social distancing and to
adhere to the recommendations from the HSE in relation to Covid 19. We would also like to make you aware that we are a not for profit social enterprise, and that we maintain the park from the proceeds from car parking.
We are not a Council operated park, so during this time we are heavily reliant on this income to help support us during this difficult time.Please be mindful at the barriers, as tipping off them can cause them to break and it then requires our staff to come and fix them at all hours.  As you can appreciate we are trying to protect our staff as much as possible.
Thank you for your cooperation and stay safe.