The Forest Journey – Renew, Refresh Reconnect
Kilkenny invites you to visit a beautiful landscape which dates back to the historic 1600s, where you can experience and enjoy a unique wellness day with a difference. The Forest Journey offers you a different and authentic experience that feeds your soul, allows you space to centre yourself and connect with your creativity and create your own balance away from the stresses of our daily lives.
Join the one day Forest Journey which offers you the time and place to immerse yourself, restore, reconnect and revive and return to real life feeling refreshed, re-energised and ready to rock!
You are welcomed to the former grounds of the Wandesforde Estate, Castlecomer Discovery Park in Kilkenny. This beautiful estate and park comprises 80 acres of stunning natural woodland and lakes and its roots stem from a community project to rejuvenate the town of Castlecomer following the closure of the coal mines in 1969. This is where your Forest Journey begins.
Forest Bathing Experience (Don't worry, you're not swimming, its forest meditation!)
Begin your Forest Journey with something a little different, a relaxed and restorative forest bathing experience, disconnect fully to reconnect with nature and enjoy the natural forest that surrounds you. Take time to slow down, leave your phones at home – or at least turn them off! Simply enjoy a moment of peace in this chaotic world and create nice memories and while away some time with the Forest Bathing Experience.
The Forest Bathing experience is the first step of your full Forest Journey experience and represents a genuinely beautiful meditative process for participants to reflect on what they want to let go of, release, and embrace by the end of their experience and day. It is simply being in nature, connecting with all that nature has to offer through our five senses – sight, hearing, taste, smell and touch. Savor the sounds, smells and sights of Kilkenny landscape, nature and let the forest in. Unwind, escape everyday life, ground yourself!
Be mindful of your surroundings, wander in the wilderness and get those senses tingling: The birds in the trees above your head will bring you back to nature through their song, watch the leaves on these trees dance in the gentle breeze with the sunlight peeking through, take off your shoes and immerse yourself in the whole experience by feeling the cold ground against your skin. Taste the crispness of the air around you and smell the freshness of the whole natural world. All these things help to ease stress, worry and help you to relax and bring clarity to your mind. Savour the stillness, escape reality, recover – transform.
Break for lunch in the Jarrow Cafe – enjoy a relaxing lunch in the lovely surroundings of the historic craft yard.
Step into the future…
During the 2-hour mindful art workshop, you will use a set of colourful visual symbols to make symbolic artworks that will reflect further on your insights during the forest bath walk. Every symbolic collage artwork tells a story in an authentic and original way. The "Symbollage" experience will allow you to visually express your hopes for the future (vision board), embrace a life chapter or show an emotional connection.
Visitors will leave the experience relaxed, inspired and refreshed, with beautiful artwork that will symbolize and remind them of the personal transformation. Feel the stress release and a true sense of calm come across you and become more aware of your emotions by letting go of the worries through visual means and then begin to heal. Go home after your day immersed in the woodlands refreshed and with increased focus and concentration.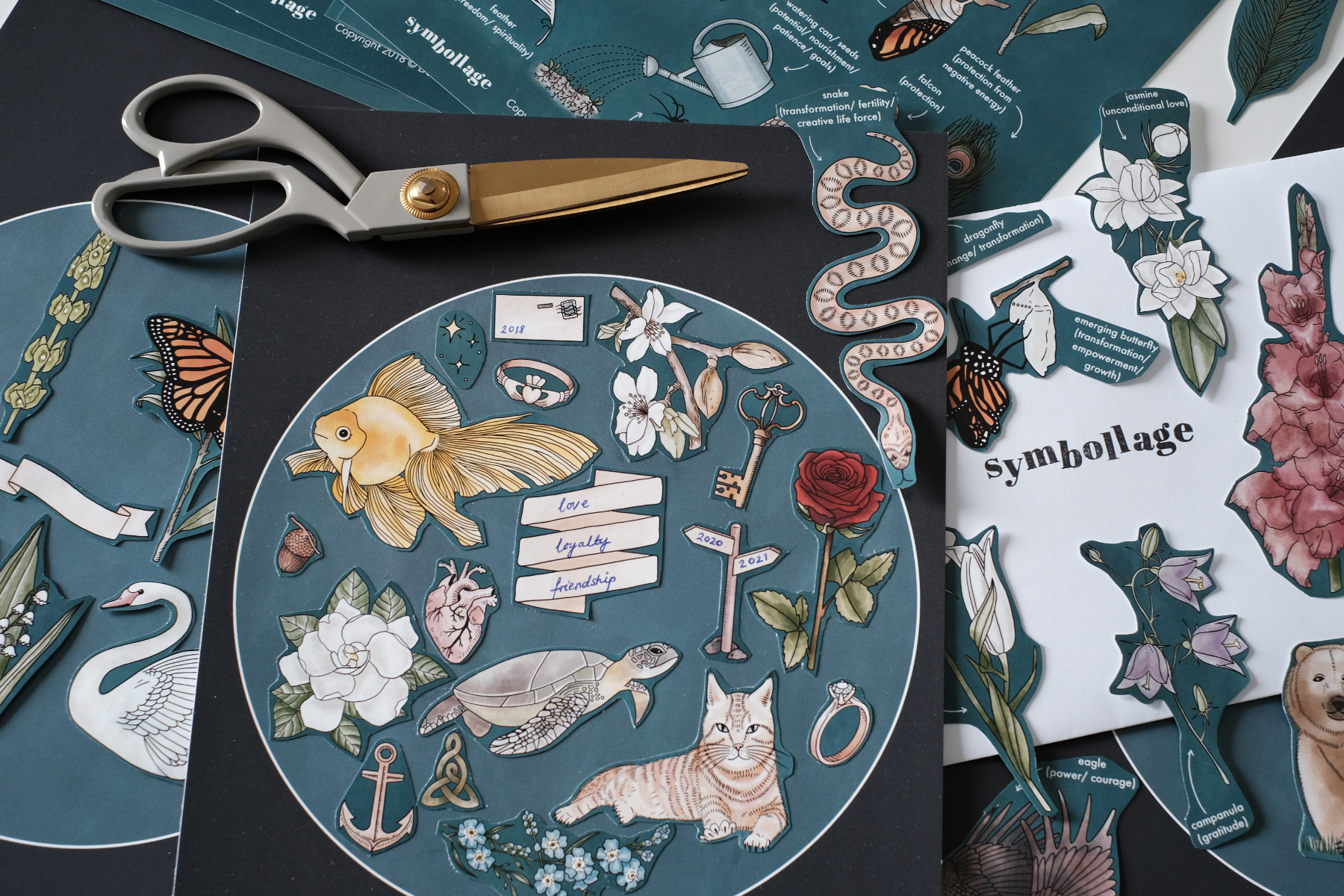 The last step of your forest Journey experience carries you literally through the forest from on high. It allows you to glide through the forest on the zip line and helps visitors to enjoy an alternative view of the historic and stunning Kilkenny landscape. This is a real fun activity and represents the first physical action towards your own unique transformation (big or small). At 300 metres long and 35 metres over ground at the highest point, Ireland's longest
zipline will certainly push your boundaries. The exhilarating zip line over the stunning woodlands, two lakes and 17th century hand-restored bridge, will challenge you and represents the final point in your forest journey, while being just the beginning of your real restoration.
Booking is easy
All bookings for The Forest Journey can be placed through The Castlecomer Discovery Park online booking site
Dates are 27th May, 24th June, 1 July & 22nd July
Book The Forest Experience €129 per adult
Online: www.discoverypark.ie Telephone: 056-444 0707 E-mail: info@discoverypark.ie