We have a number of fun, family-friendly events happening at the Park during Maths Week and Kilkenny Science Festival! Check out these events below: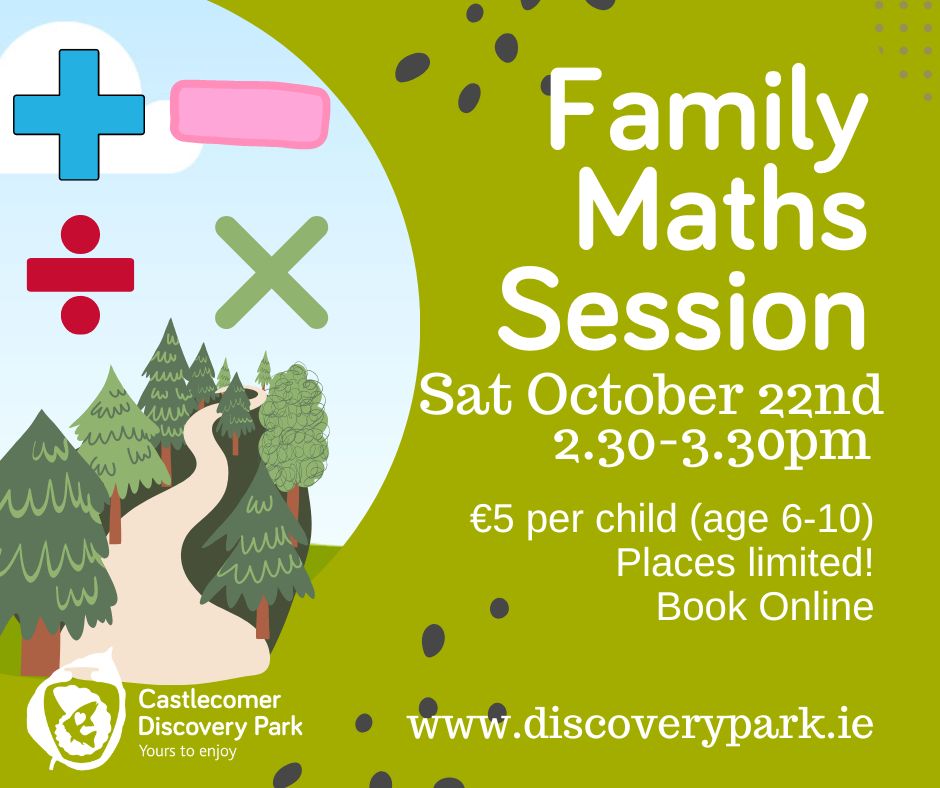 Family Maths Session
On Sat Oct 22nd we'll be running a fun outdoor math activity session for kids age 6-10! Learn how numbers and maths can be used to solve puzzles in our forest, and take on a variety of games & challenges around the park led by our experienced staff member. Check in at the Visitor Centre, and be ready for a 5-10 min walk to the activity area. One guardian must remain with children please. Places are €5 per child.
Book the Family Math Session here!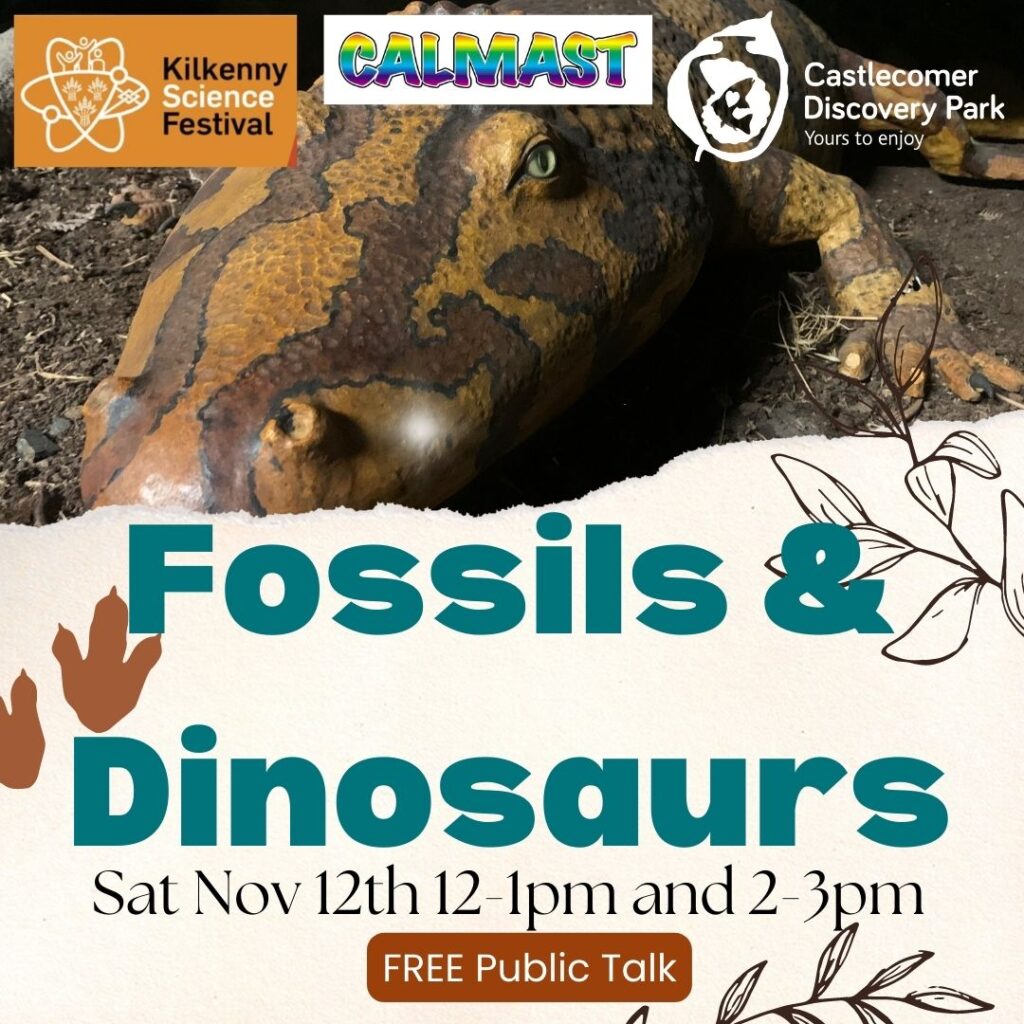 Fossils & Dinosaurs Sessions
As part of Kilkenny Science Festival, and with special thanks to CALMAST, we'll be hosting two FREE family-friendly interactive sessions, suitable for prehistoric fans of all ages! Learn about the Carboniferous creatures found right here in Kilkenny, the dinosaurs found elsewhere in Ireland, and lots of other fascinating creatures. There'll be sample fossils to handle, and two sessions to choose from on Sat November 12th.
This is a free event, no need to book.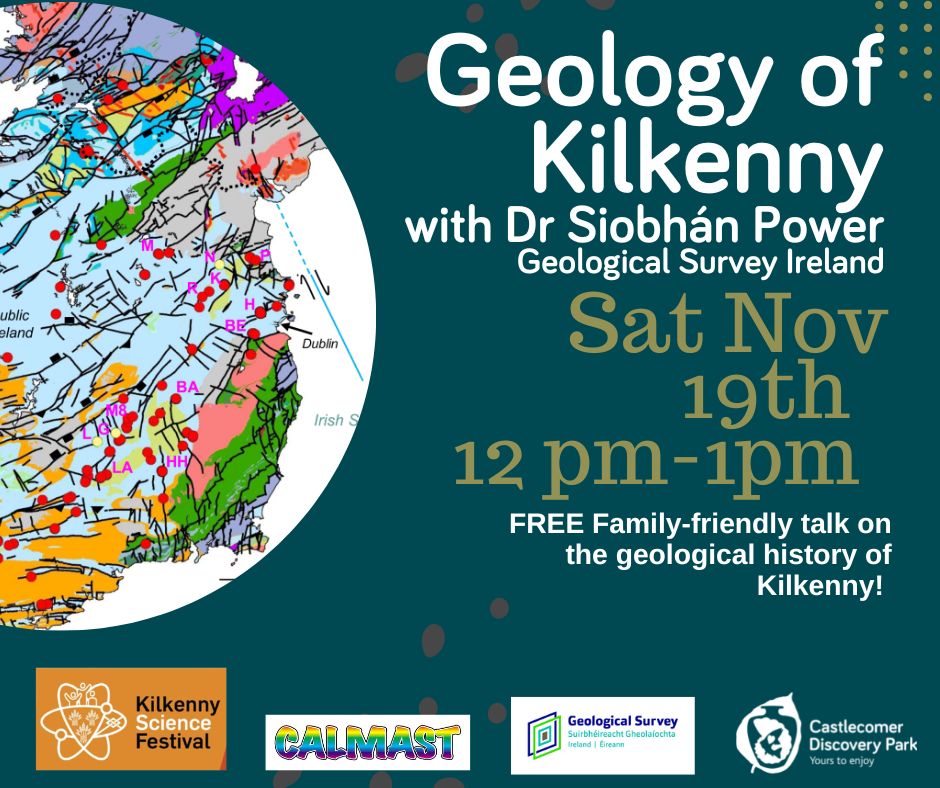 Geology of Kilkenny
We're extremely proud to announce that as part of Kilkenny Science Festival we'll be having a family-friendly talk on the Geology of Kilkenny with Dr Siobhán Power from the Geological Survey of Ireland! This FREE event will make the dramatic geological history of Kilkenny fun & engaging for anyone who loves science, young & old! If you've been enjoying the RTE series 'The Island,' this is one to attend!
This is a free event, no need to book.