Press Release: Kilkenny Cruinniú na nÓg Programme
Title: Exploring Dragons and Dinosaurs in Castlecomer in partnership with Kilkenny Cruinniú na nÓg festival.
Pupils from Presentation Convent N.S. and Comer Boys N.S. have come together to learn about and explore the rich natural heritage and biodiversity which exists in the Castlecomer area, through the lens of sustainability and climate action.
This project is funded by Kilkenny Creative Ireland Programme 2022 and coordinated by Calmast STEM (Science, Technology, Engineering and Maths) Engagement Centre, based in South East Technological University. In partnership with Castlecomer Discovery Park, Kilkenny Library Service and Órla Bates, a visual artist and qualified teacher in art and design education who has over fifteen years of experience.
Across four-weeks students explored the history of fossils found in the locality, their formation and how animals changed and evolved through natural selection. They investigated and documented fossils using a range of printmaking techniques, and created imprints of creatures with imagined traits they may need to survive in the future. The final artworks created by the students will be displayed during a public exhibition in Castlecomer Library from 20 – 27 June.
The project kicked off with an educational day in Castlecomer Discovery Park with education instructor Niamh O'Neill. Students were taken on a tour of the centre, exploring how animal remains were turned into fossils, why climate change and extinction can be shown within them and examples of how these amphibians once lived.
Kayleigh Foran, STEM Engagement Coordinator with Calmast remarked that the project aims to connect young people with the local legacy of ancient forests and fossils found in 1865, by coal miners working within the 'Jarrow Pit' near Clogh.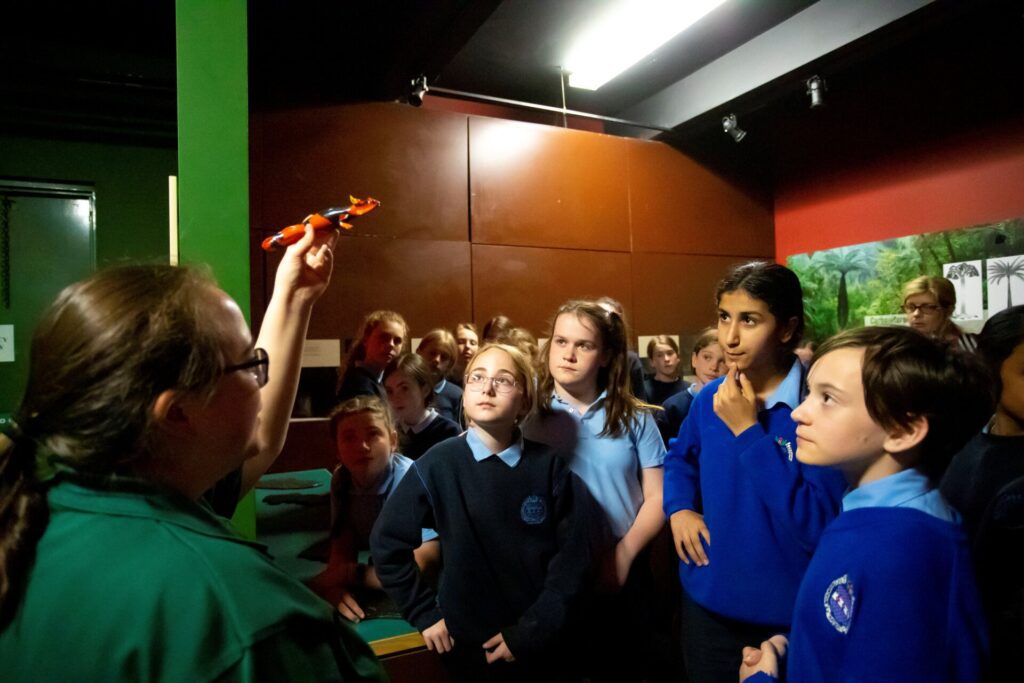 "The community support network, enabled by the Hub and Cluster model has given pupils the unique opportunity to reflect and critique the world around them. Increasing the pupils' awareness of local history, sense of responsibility and confidence in STEM."
The Dragons and Dinosaurs project is part of a wider Hub and Cluster initiative founded by Calmast to significantly increase STEM education and public engagement across the entire South East. Six regional clusters have been formed in Kilkenny, Clonmel, Wexford, New Ross, Waterford, and Dungarvan.
The Hub and Cluster model, which is funded by Science Foundation Ireland, brings the main actors in the locality together, such as local government, libraries, industry, higher education, schools and other organisations collectively, in clusters to deliver STEM engagement through beneficial partnerships in their area.
During the artistic stream, guided by Orla Bates pupils began to imagine what fossils may have looked like using wax resist techniques, exploring how they can build up images by creating multiples using line, shape, colour and texture. They experienced and experimented with how climate change is already 'shape shifting' animals, leading to shrinking birds and speeding up the life cycles of amphibians by creating images with imagined traits the animals may need to survive in the future.
Kayleigh added, "sustainability and positive climate action are hugely important topics as the region collectively tries to do their part in the fight against climate change."
In addition to the Dragons and Dinosaurs project, Calmast has also founded several climate-focused initiatives, including a six-week sustained engagement programme for Transition Year students entitled, STEMReach Sustainability; Your Story Our Future, ACT Waterford, a yearlong project that brings five communities and five creatives together under five climate action themes and the Wexford Creative Communities Project exploring the impact of marine litter on our environment.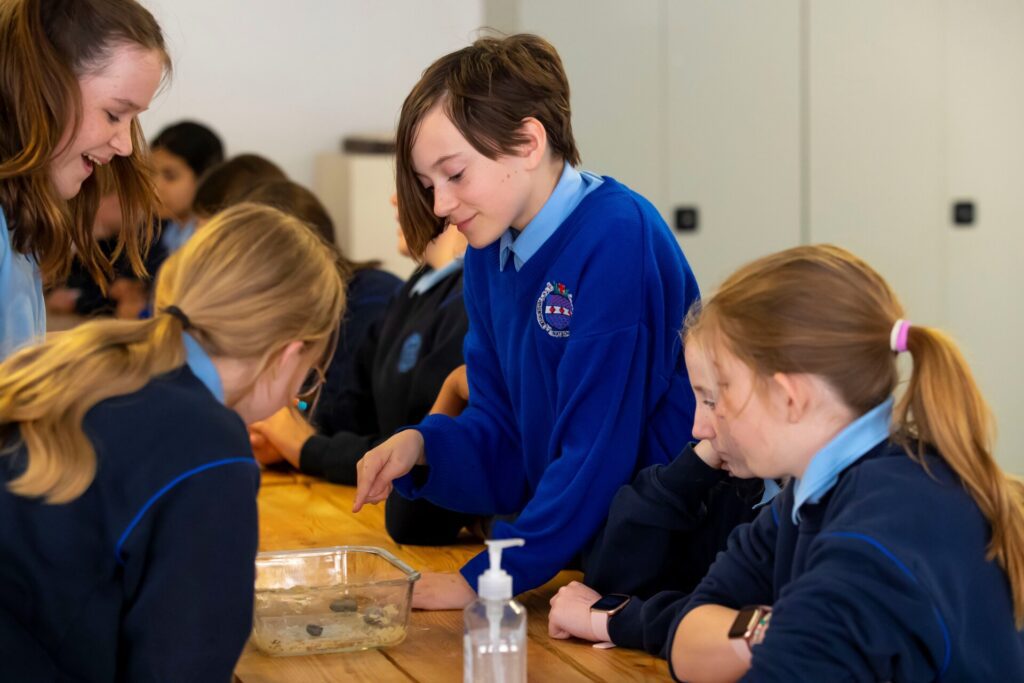 The Dragons and Dinosaurs project is funded and supported by Kilkenny Creative Ireland Programme 2022 as part of the Cruinniú na nÓg festival, a free day of creativity for young people taking place every year in June.
For more information on the project, please contact Kayleigh at Kayleigh.foran@setu.ie
ENDS