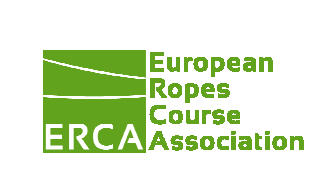 Castlecomer is delighted to announce it has become Ireland's first certified training centre for the European Ropes Courses Association.
Castlecomer Discovery Park is a multi-activity adventure park, boasting two high ropes courses as well as Ireland's longest zipwire. Improving the standards in the adventure tourism industry is an objective of ERCA (European Association of Ropes Courses) and Ireland's Association for Adventure Tourism (IAAT), however up until now there was no accredited ERCA training centre in Ireland, meaning that whenever a centre wished to upskill staff, it needed to get an ERCA qualified trainer from a European country to travel to Ireland, meaning increased costs often making it unviable for organisations to avail and furthermore meet the standard.
We can now announce our first course will be available from April 2023, please see details below:
Course – Adventure Park Instructor Course
Dates: 24th & 25th April
Duration – 2 Days
Cost –€250 per participant 
ERCA Adventure Park Instructor Course is aimed at Owners/Managers of Adventure Parks. This course qualifies instructors to work in an adventure park where the participant remains attached to the safety system throughout the experience. This course follows the ERCA Adventure Park Instructor Syllabus and EN15567 P2
There are prerequisites that have to be met, they are as follows
Participants must be of a minimum age of 18 years old
Hold a valid First Aid certificate – equivalent to REC3
Physically fit enough to take part in a ropes course activity
Capable of working at height
If you would like to book a place on this course please email jo@discoverypark.ie with your name, phone number, email and confirmation that you meet all the above criteria.