Castlecomer Discovery Park wins "Best Activity Provider" in the Irish Independent Travel Awards
Any month that has blue Monday in it by nature can be a little challenging, but this January we are beaming as bright as a July day! We were thrilled to win the accolade of "Best Activity Provider" in the recent Irish Independent Reader Travel Awards.
As a social enterprise, we couldn't be more prouder that our visitors have given us this vote of confidence. Many people don't actually know what a social enterprise is, but at its core it's a business that's main goal is societal good, and for us that is to create jobs, develop rural tourism and help to regenerate the local economy.
If you haven't visited us, we hope that you can make the trip in 2022. Kilkenny is such a wonderful destination and to find out more about what you can do, check out www.visitkilkenny.ie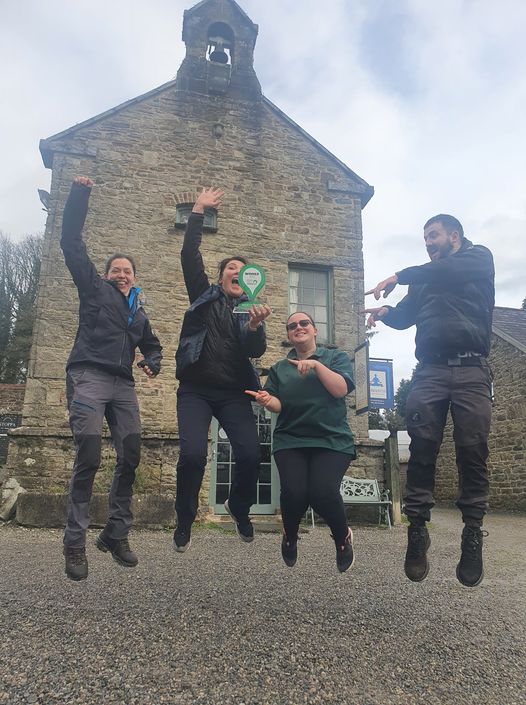 Have a look at what travel writer Pól Ó Conghaile has to say about us.
To book for 2022 go onto www.discoverypark.ie
"If you build it, they will come.
That could be the motto for Castlecomer's brilliant social community enterprise — where walks, playgrounds, crafts and more than a dozen activities combine for all ages.
"This location has undergone a transformation," you told us. "Not just a lovely place for a walk, it also provides tree climbing, zip-lining, museum tours, kayaking and much more. You could spend hours there and still not be done. Extremely affordable and very family friendly."
Run on a not-for-profit basis, Castlecomer Discovery Park is set over 80 acres on the former grounds of Co Kilkenny's Wandesforde Estate.
It's outdoors, full of community spirit, and is evolving organically into a must-visit attraction, our judges remarked, having blossomed since first opening as a public park in 2007.
"You could stay all day" and "something for everyone" were common refrains. Think fairy trails, axe-throwing, design studios, a coal-mining exhibition, boating, orienteering and Ireland's longest overwater zip line, for starters.
"It's action-packed but big enough that it soaks up the crowd and you don't feel rushed or harried," you said.
"Ample parking", "kind staff" and "fantastic amenities". "For a small town, it has it all!" "
discoverypark.ie
Top 10 activity providers
1. Castlecomer Discovery Park, Co Kilkenny
2. Dublin Bay Cruises, Co Dublin
3. Zipit, Co Dublin, Co Cork, Co Roscommon
4. Center Parcs, Co Longford
5. Ballyhass Adventures, Co Cork
6. Atlantic Sea Kayaking, Co Cork
7. Delphi Adventure Centre, Co Mayo
8. Lough Key Forest Park, Co Roscommon
9. Mid-Ireland Adventure & Slieve Bloom Mountain Bike Centre, Co Offaly
10. Carlingford Adventure Centre, Co Louth